I am continuing my series today in the free advertising series today.  I am pleased to say the response so far has been phenomenal.  So I hope you enjoy it and I hope you understand that this series is meant to be used as a tool to learn how to market.
_____________________________________________________
What I Learned From Free Advertising Pt2
Well the response so far to this free advertising series has been pretty cool. I am so very glad that everyone is getting some value from this. So today we are going to delve a little bit more into this free subject.
Free Advertising: You Need A Free Offer
One of the things that you need to understand when using free advertising is that you need to have some sort of free offer that is going to be helping the audience that frequent these sites that you are going to. You want something that is going to offer value to them all.
Many times people are looking to create leads or generate traffic to their sites. So if your offer will help others create these things then you will find that you opt in rates will be a little higher.
Now you can create leads with everything that I am going to show you in this series, but most of the time these leads stay on these free advertising sites and you can just email them from the system itself. That is nice, but you really do not own that list.
I personally like to have the control of my list because it was my work that got those that joined and I like being able to build a real relationship with people. That is because helping others is my passion and my drive. I want to help others go from dreaming to creating the life they desire.
And that is why I am going to be sharing this cool site with you called 5iphon.com , as in siphon. It is a list building site. Now I will warn you that the first 5 people you recruit with this will roll up to your sponsor, but everyone else will go to your list.
So what is so cool about Siphon is that you are building your list on your own auto responder. This site links the system to your Aweber or Get Response list. So as long as you have one of these tools you are golden to use this system. Sorry it does not work with any other auto responders at this time.
The potential of this is that once someone joins your list you are free to market to them and offer them value as you see fit, as they are your leads. So if you have another business opportunity that you think will help them you will not have to worry about it being against your terms.
Free Advertising: Does Not Mean Not Knowing How To Market
Also using this system helps you to learn about lead generation. See this tool is going to work well if you learn how to market it and where to find the right market for it. I like that because it really gets you to start thinking about marketing strategies. And that is what this whole series is to help you to start to see how using these tools to learn marketing will actually make you a better marketer.
Now you have a free offer to help others find what they will need and a way to build your list as well. It is important to realize that this is just one of many tools, but the benefit of building your list is priceless. So if you need a free offer hop on this one before I send out the next post, that way you have time to set up your auto responder.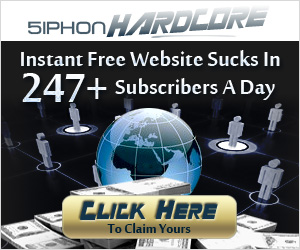 _____________________________________________
To see this article in it's original post What I Learned From Free Advertising Pt2
Happiness, Health, Wealth, and Freedom!
Gen
"The Mindset Master"
P.S. I made a decision to live my life after watching a cheesy video. You can too, just decide to get in now!
Tags: advertising, free advertising, free marketing, leadership, Marketing, marketing skills, no money marketing, skill set